Editorial board


Prof. Wouter Veraart (editor-in-chief)
Wouter Veraart is Professor of Legal Philosophy and Head of Department of Legal Theory and Legal History at the Vrije Universiteit Amsterdam. Veraart studied Law and Philosophy at the University of Amsterdam. In 2005, he obtained his PhD degree (cum laude) on 'The Deprivation and Restitution of Property Rights during the Years of Occupation and Reconstruction in the Netherlands and in France'. For this book and related publications he received the Dirk Jacob Veegens Award in 2006. In 2007, he obtained a three-year Veni grant on the topic 'Time, Restitution and the Law' from the Netherlands Organisation for Scientific Research. In his inaugural lecture 'The Passion for a Mundane Legal Order', in 2009, he paid attention to the legal consequences of forgetting and remembering as collective answers to injustice of the past; a theme he is still exploring in current publications.
Email address: w.j.veraart@vu.nl


mr. dr. Lukas van den Berge (editorial secretary)
Lukas van den Berge is assistant professor of legal theory at the department of Sociology, Theory and Methodology of Law at the Erasmus University Rotterdam. His research focuses on the theory and intellectual history of public law, comparative administrative law and law and literature.
E-mail address:
l.vandenberge@uu.nl


dr. Luigi Corrias
(reviews)
Luigi Corrias studied International and European Law (2002) and Philosophy of Law (with distinction, 2004) at Tilburg University and was a PhD-candidate and junior lecturer at the same institution. Since September 2009 he works at VU University Amsterdam as an Assistant Professor of Legal Philosophy. In 2011, the Netherlands Association for Philosophy of Law awarded Luigi Corrias the Prize for the Best Dissertation in Legal Philosophy in the Netherlands and Belgium in 2009-10 for his book The Passivity of Law: Competence and Constitution in The European Body Politic (published by Springer).
His research is primarily concerned with such themes as sovereignty, democracy, constitutionalism and constitutional change, and political representation and community building in European and international (criminal) law. Methodologically, he is interested in combining legal and political philosophy with insights from the phenomenological tradition (e.g. the work of Merleau-Ponty, Lefort and Waldenfels). He has published in the German Law Journal and Archiv für Rechts- und Sozialphilosophie. He co-edited Humanity across International Law and Biolaw (Cambridge University Press 2014), together with Britta van Beers and Wouter G. Werner.
Personal website: http://www.rechten.vu.nl/en/about-the-faculty/faculty/faculty/legal-theory-and-legal-history/corrias-l-d-a

Email address: l.d.a.corrias@vu.nl


dr. Iris van Domselaar
Dr. Iris van Domselaar is rechtsfilosoof en uitvoerend directeur van het Amsterdam Centre on the Legal Professions van de Faculteir der Rechtsgeleerdheid aan de Universiteit van Amsterdam. Van Domselaar is gespecialiseerd in beroepsethiek voor juristen en de relatie tussen recht en moraal bezien vanuit een neo-Aristoteliaanse invalshoek. Zij publiceert over deze onderwerpen in internationale en nationale tijdschriften.
Van Domselaar geeft de Togaminor, het vak Rechtstheorie en Rechtsfilosofie en het mastervak beroepsethiek voor (corporate) advocaten. Ook schreef zij opiniestukken voor de Volkskrant en het NRC over onder andere klokkenluiders, professionele moed, en de publieke taak van de corporate advocaat. Recent verscheen onder haar redactie een special issue van het Tijdschrift Filosofie over Rechtspraak en Ethiek.


dr. Jacobien van Dorp
Jacobien van Dorp (PhD 2015) is assistant professor of legal theory at the institute of Constitutional, Administrative Law and Legal Theory at Utrecht University. She studied philosophy (BA, MA) and Public International Law (LLM) at the University of Amsterdam. She wrote her dissertation under supervision of prof. Dennis Patterson at the European University Institute in Florence. As part of her PhD, she was a visiting research scholar at the Michigan Law School in Ann Arbor where she worked with prof. James Boyd White. Her research focuses on the nature of legal understanding from a language philosophical and legal theoretical perspective and, related, on the problems with transnational communication in law.
Email address: j.e.vandorp1@uu.nl


prof. Antony Duff
Antony Duff holds the Russell and Elizabeth Bennett Chair at the University of Minnesota Law School, and is a Professor Emeritus, Department of Philosophy, University of Stirling.
The focus of his research is on the philosophy of criminal law-in particular, penal theory (Trials and Punishments, 1986; Punishment, Communication and Community, 2001); the principles and structures of criminal liability (Intention, Agency and Criminal Liability, 1990; Criminal Attempts, 1996; Answering for Crime, 2007); and the criminal process (The Trial on Trial, co-authored, 2007).
Personal website: http://www.law.umn.edu/facultyprofiles/duffa
Email address: r.a.duff@stir.ac.uk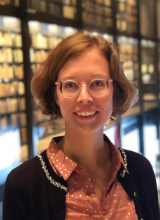 dr. Hadassa Noorda
Hadassa Noorda is a research fellow at Columbia Law School and an affiliated researcher to NYU's Center for Law and Philosophy. She works in the area of philosophy of law. Her work has appeared in international refereed journals (including New Criminal Law Review and Criminal Law and Philosophy) and she has spoken at several reputed conferences and workshops.
Educated in both law and philosophy at the University of Amsterdam and Columbia University (LL.B., LL.M., BA, MA, PhD), Noorda was a Dworkin Balzan post-doctoral fellow and a Global Hauser post-doctoral fellow at the Center for Law and Philosophy at NYU, under the supervision of Jeremy Waldron and Liam Murphy. As part of her PhD research, she was a visiting researcher at Georgetown University, UC Berkeley, and the European University Institute. She is also the recipient of a Rubicon grant from the Netherlands Organization for Scientific Research in collaboration with Rutgers' Institute for Law and Philosophy for her research into the protection of individual liberty in times of terrorism.
Noorda has designed and taught courses at the bachelor and master level both at law schools and philosophy departments at the University of Amsterdam and Leiden University, on just war theory, philosophy of human rights, political and social philosophy, and introduction to law.
Contact: hadassa.noorda@law.columbia.edu


dr. Bastiaan Rijpkema
Bastiaan Rijpkema is Assistant Professor of Jurisprudence at Leiden University, the Netherlands. In 2015 he obtained his PhD at Leiden University with a dissertation on militant democracy, which was published in Dutch as Weerbare democratie: de grenzen van democratische tolerantie (Nieuw Amsterdam, 2015). For Weerbare democratie he was awarded the prize for the best Dutch political book of the year in 2016, the Prinsjesboekenprijs. In 2017 he won the New Scientist Wetenschapstalentprijs 2017 (New Scientist Science Talent Prize), the prize for the most talented young researcher of the Netherlands and Flanders (Dutch-speaking Belgium). The English edition of Weerbare democratie is published as Militant democracy: the limits of democratic tolerance with Routledge in their 'Extremism and Democracy'. He also co-edited the first multidisciplinary volume in the field of militant democracy with Springer, bringing together philosophers, legal scholars and political scientists working on militant democracy. His main fields of interest are (militant) democracy, rights, sovereignty and freedom of expression.


Jogchum Vrielink
Jogchum Vrielink teaches legal theory, discrimination law and law & religion at Université Saint-Louis Brussels. He holds a PhD in law, and also studied public administration and anthropology. His PhD thesis concerned the topic of racist hate speech and holocaust denial, and combined legal and socio-legal research. His research topics include discrimination law, fundamental and human rights (freedom of expression and freedom of religion in particular) and legal anthropology.
Members of the advisory board
Philip Pettit (Princeton University, USA and Australian National University, Australia)
Bonnie Honig (Brown University, USA)
Neil Walker (University of Edinburgh, UK)
Kristen Rundle (The University of Melbourne, Australia)
Steven Winter (Wayne State University, USA)
Dorien Pessers (VU University Amsterdam, NL)
Gunther Teubner (Goethe University, Germany)
Wibren van der Burg (Erasmus University Rotterdam, NL)
Serge Gutwirth (Vrije Universiteit Brussel, Belgium)
Ton Hol (Utrecht University, NL)
Marc Loth (Tilburg University, NL)
Jan Smits (Maastricht University, NL)
Thomas Mertens (Nijmegen, NL)
Contact
Please contact the editorial board through the editorial secretary, Lucas van den Berge: l.vandenberge@law.eur.nl